MOBILE DOG NAIL TRIMS ARE coming soon!!!!
Home Service: Clifton Park, Halfmoon, Waterford, Stillwater, ballston spa, Malta areas.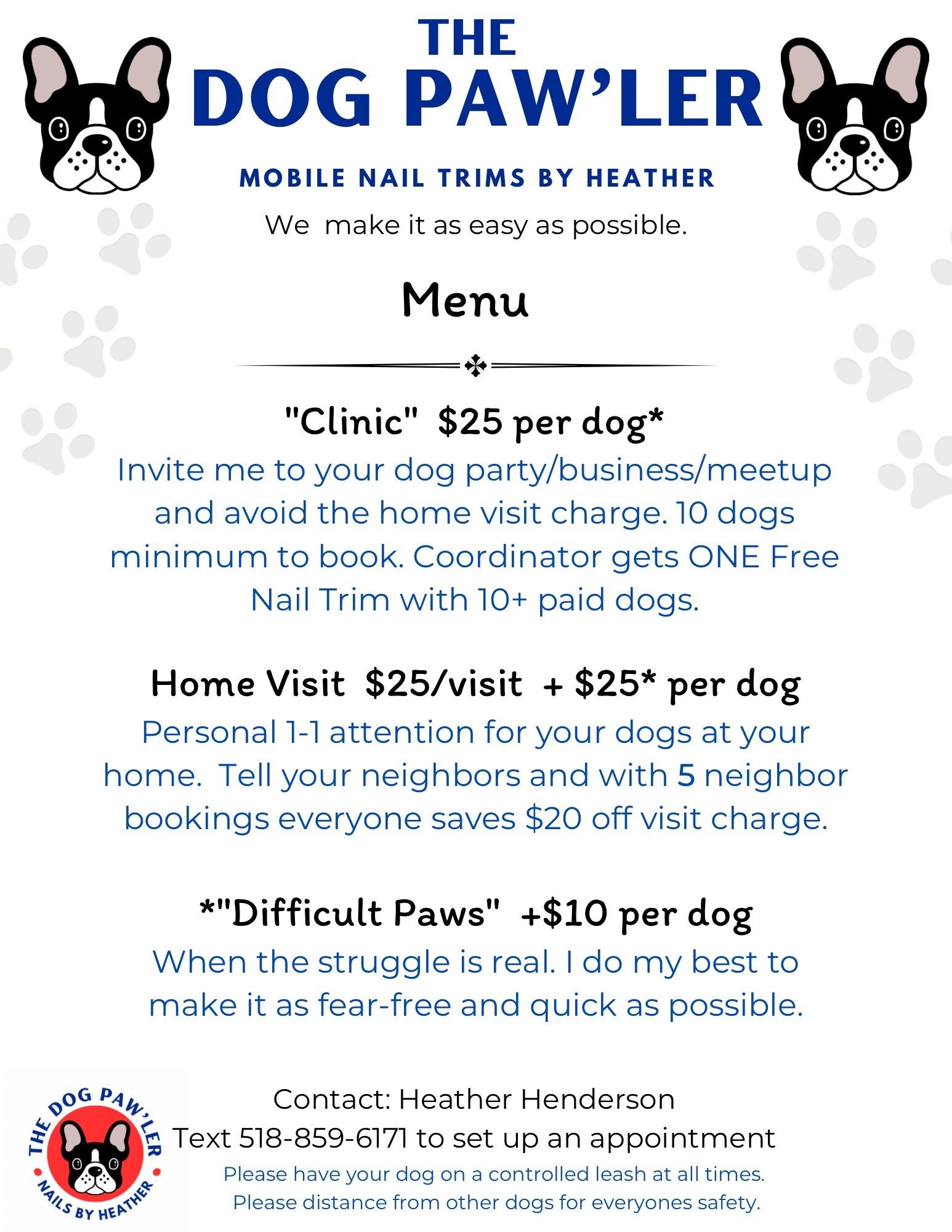 Clinics: Call for details on setting up a successful "meetup" for your community.
We will offer Ala Cart extra services if requested:
We can/do work with difficult dogs but we have a limit as to how much we can do. Each dog sets that limit for us.
We do charge if we can not complete the service because of their extreme reactions.
We do encourage owners to stay with their animals but if it causes stress we will ask you to leave. With more than 20 years in the pet grooming industry, we know how to work with animals so please follow any guidance that we give to assist your nervous dog as much as possible.
Please be aware of all dogs in the area of our doggie bus and keep your dogs on a very short leash. We don't want any unwanted sniffing to cause stress for the 2 or 4 leg'ers.